Meta Quest 3 Headset: A Leap Forward in Virtual and Mixed Reality Will ship this Fall
Hello everyone, today we're diving into the exciting world of virtual reality (VR)! Get ready to strap on your VR headset and immerse yourself in the groundbreaking Meta Quest 3, officially announced by Meta, formerly known as Facebook. Let's explore the latest features, specs, and pricing that are stirring up the VR realm this fall.
The Arrival of the Meta Quest 3
Fall is going to be a time of anticipation and excitement for all VR enthusiasts, as Meta CEO Mark Zuckerberg has officially announced that the Quest 3 will be released this season. While we don't have a concrete release date yet, the Meta Connect conference on September 27 might reveal more details, so keep your eyes peeled for that.
Design: A Fresh Look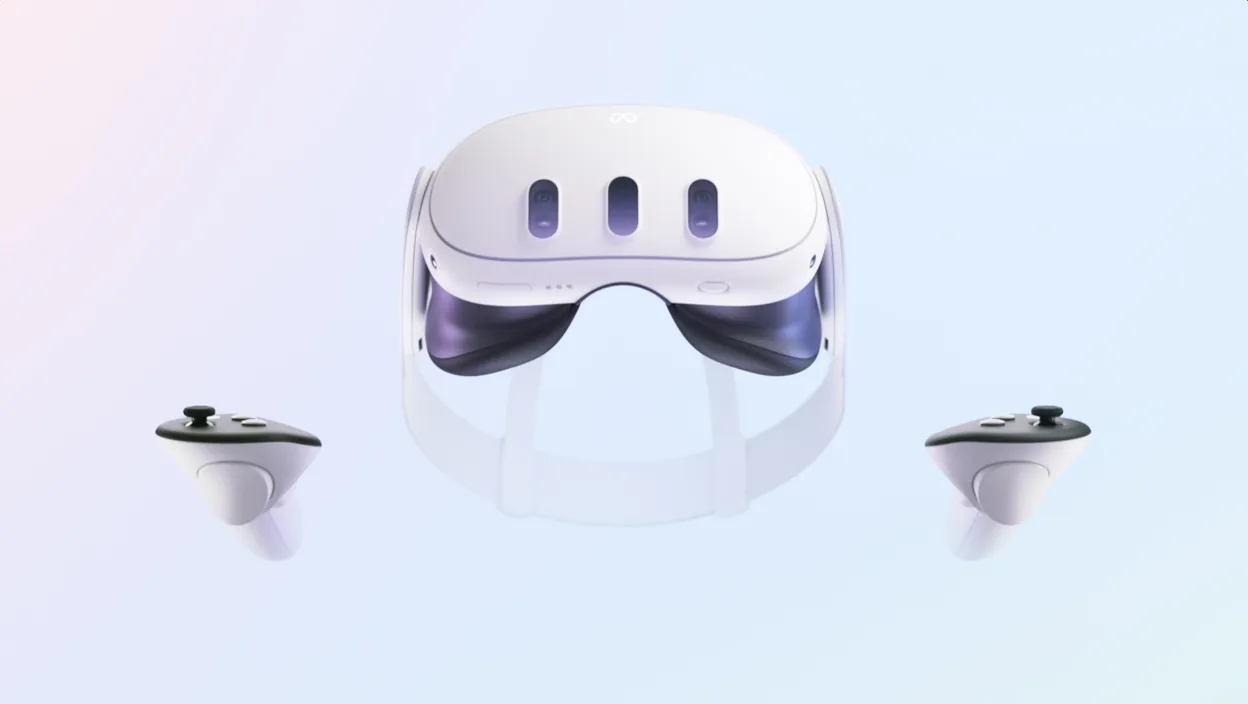 The Meta Quest 3 comes with a refreshed design that is 40% slimmer than its predecessor, powered by a new Snapdragon chipset to enhance its VR and mixed reality experiences.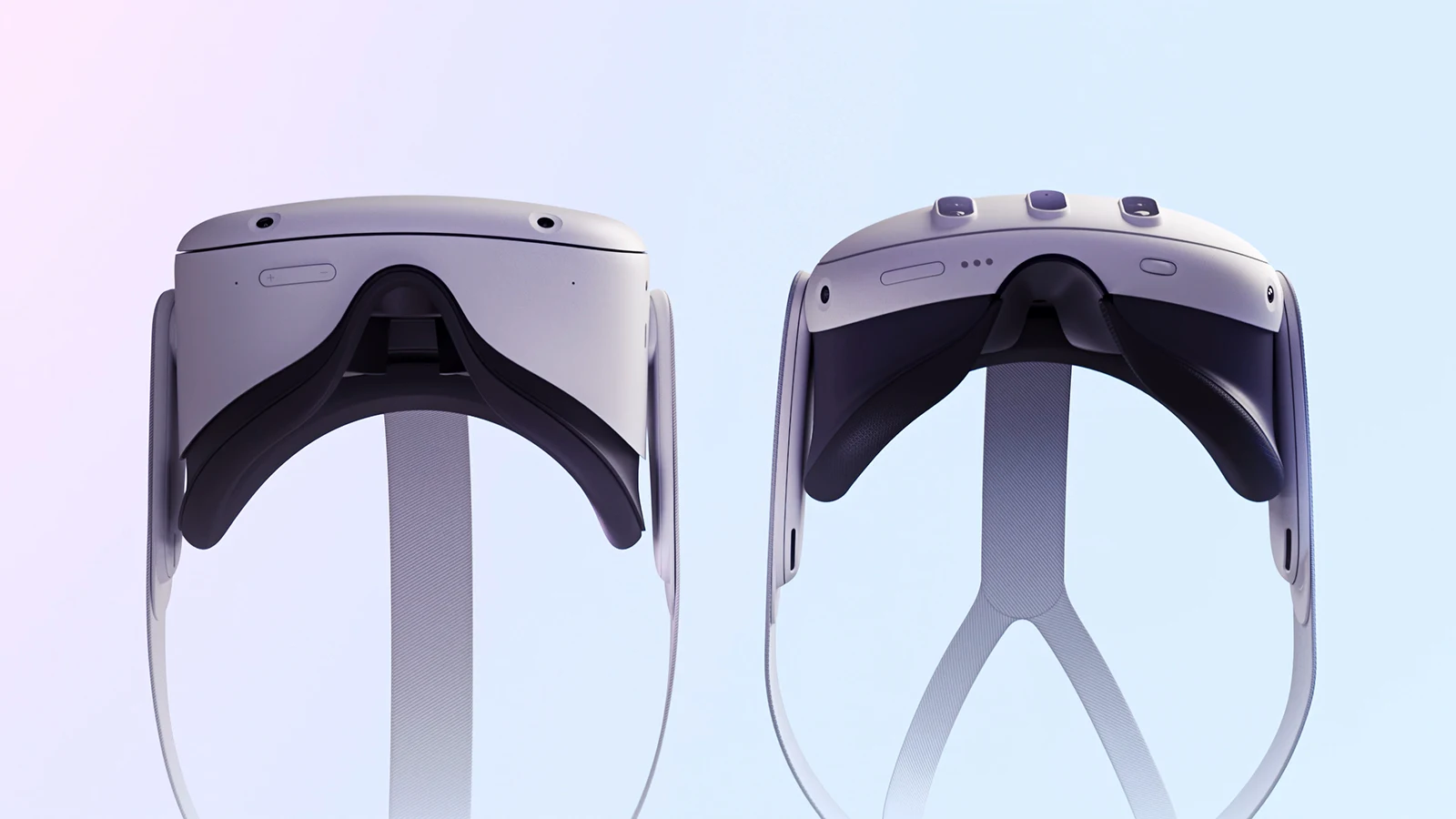 The headset also features a trio of pill-shaped cameras/sensors on the front, an improved flexible material for the head strap, and what appears to be an additional button on the bottom of the headset for quick action toggling. The face shield has also been redesigned to better block out any external light, improving immersion.
Specifications: What's Under the Hood?
The Quest 3 is set to bring some impressive enhancements. With a base storage option of 128GB and an additional storage option for those who need more space, it's ready to accommodate your extensive game library. We're not sure what the additional storage option will be, but a 256GB or even a 512GB model might be on the horizon.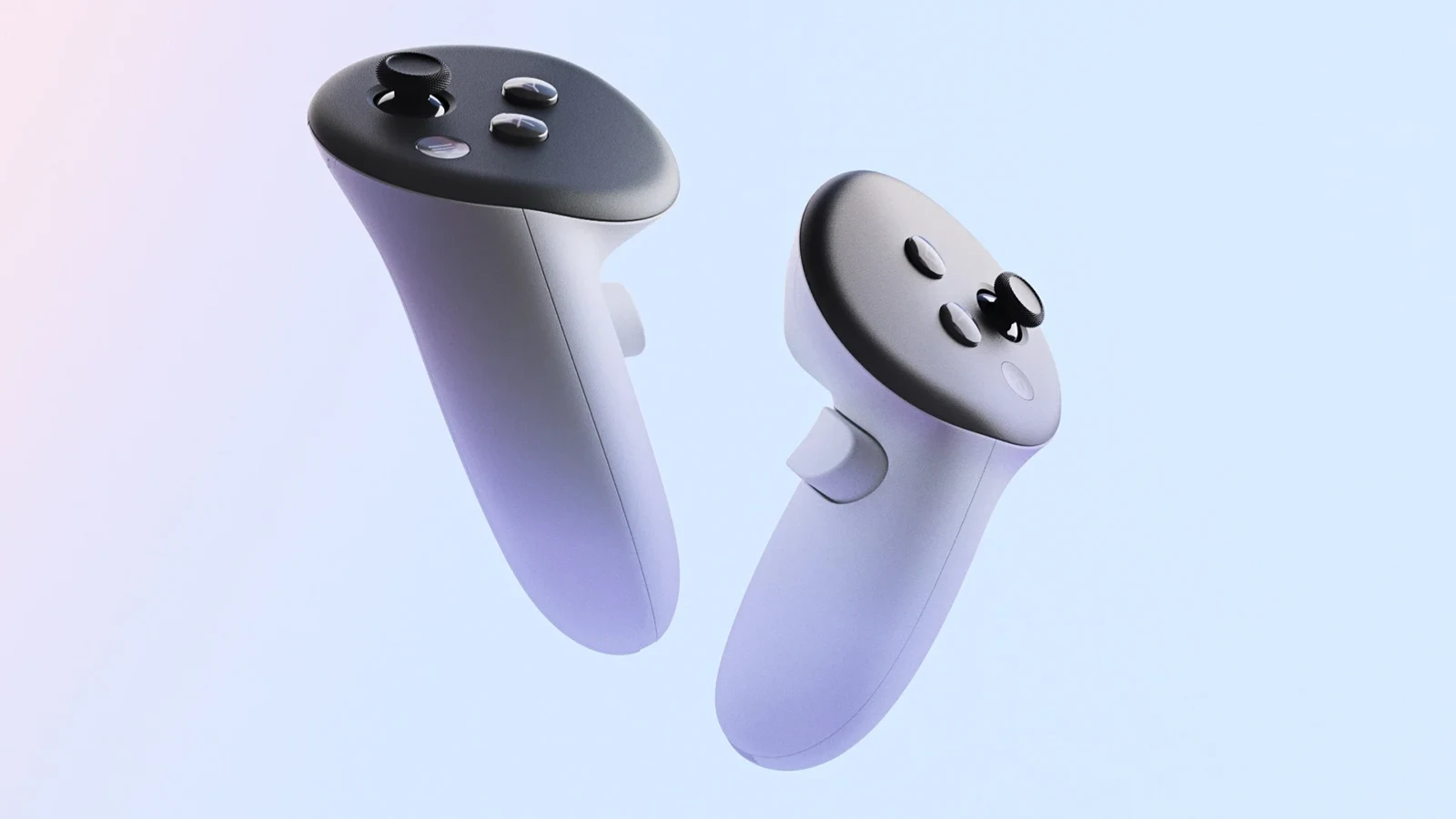 The new headset will feature a next-generation Qualcomm Snapdragon chip, promising twice the graphics performance compared to its predecessor. Though the specific chip model hasn't been revealed yet, we're expecting a custom version optimized for the Quest 3. This means that you can look forward to high-quality visuals in your VR games and experiences.
While no specifics about resolution or refresh rate have been announced, we can expect a significant boost from the Quest 2's resolution. A refresh rate of 120Hz out of the box is expected, and there's a possibility that the Quest 3 might even push to 144Hz in some VR games or with post-launch updates.
One upgrade that's worth mentioning is the High-fidelity color Passthrough. This means you can see the real world around you in full color through the headset, unlike the monochrome view offered by some competitors. This creates limitless possibilities to explore, letting wearers interact with virtual and real worlds simultaneously.
Here are some of the key features of the Meta Quest 3:
Snapdragon XR2 Gen 2 processor
1832×1920 resolution per eye
120Hz refresh rate
Passthrough+ feature
128GB or 256GB storage
Wi-Fi 6E connectivity
6DoF tracking
Built-in speakers and microphone
100-degree field of view
Weight: 1.2 pounds
Pricing: What's the Damage?
Meta has announced the Quest 3 VR headset ahead of Apple's expected announcement, in a bid to outpace the competition.
The New Meta Quest 3 will be priced at $499.99, significantly less expensive than the expected price of the Apple Vision Pro headset. The Quest 3 price is a $100 increase from its predecessor, the Quest 2. But, with the advanced features and specs that it's bringing to the table, it's certainly got us intrigued.
For those of you who are looking to save a bit of cash but still want to dip your toes into the VR world, Meta has announced that it will reduce the price of the Quest 2 back to $299 for the 128GB version and $349 for the 256GB model. Now isn't that a deal!?
In conclusion, Meta Quest 3 is a significant leap forward in the world of VR, pushing the boundaries of technology and providing a more immersive experience. We're looking forward to getting our hands on this new wearable gadget and diving deeper into its high-res color mixed reality capabilities. The blend of advanced Qualcomm chipset technology redesigned controllers, and hand tracking promises to revolutionize the way we interact with virtual spaces.
Furthermore, the anticipated improvements in comfort and performance demonstrate Meta's ongoing commitment to making VR technology more accessible and enjoyable. Whether you're a gaming enthusiast or a tech aficionado, the Meta Quest 3 appears to be a game-changer. We eagerly await its arrival this fall.