Finally, after an era filled with whispers, unconfirmed reports, and conjecture, Apple has officially lifted the curtain on the Vision Pro Headset, its premier device for AR and VR experiences. This groundbreaking revelation was the cherry on top at the WWDC 2023 event hosted by Apple, where other exciting unveilings took place, such as a new 15-inch MacBook Air, fresh additions to iOS 17, the advanced M2 Ultra processor, and much more.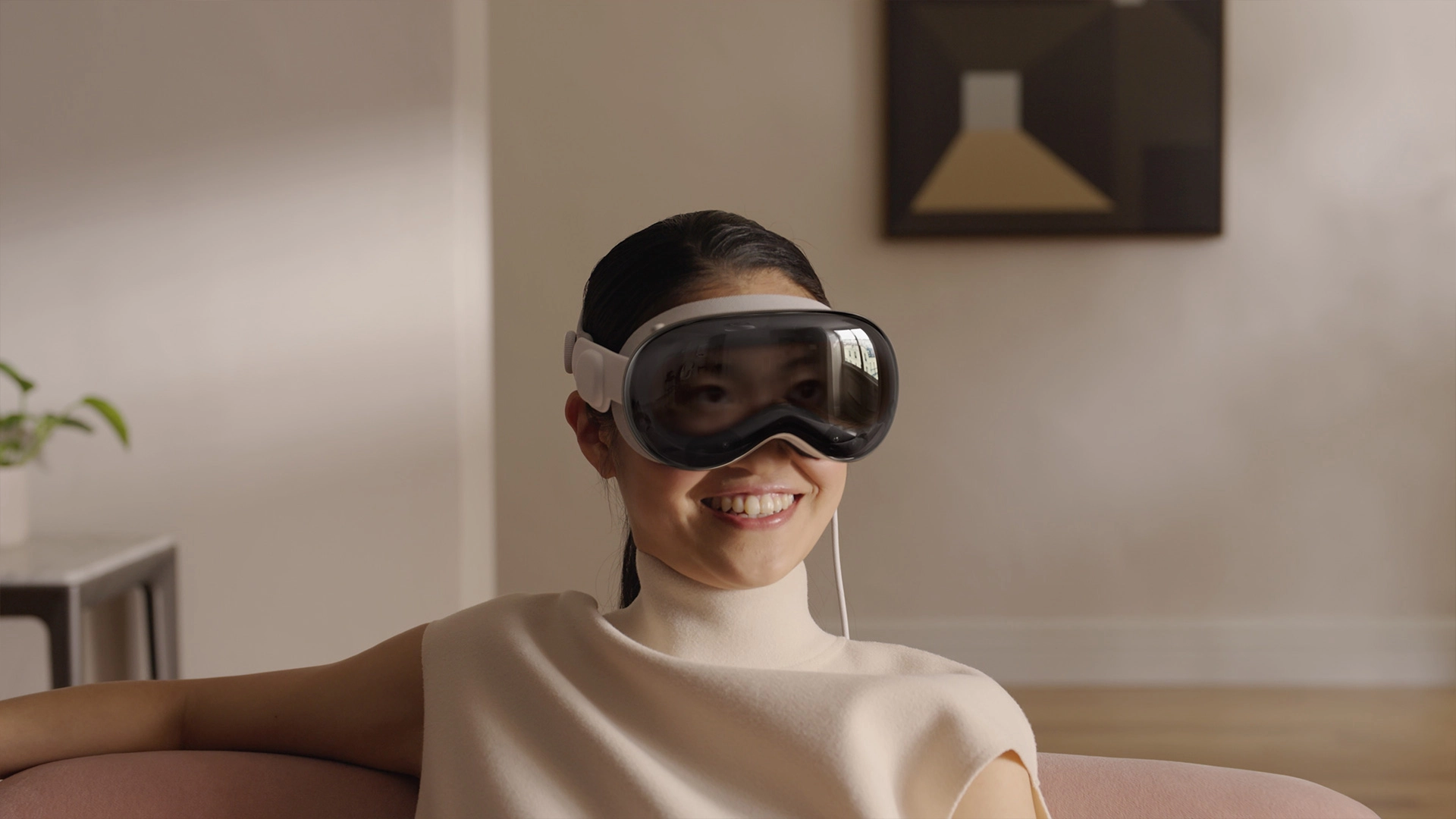 Even though many of the prior rumors turned out to be correct, some didn't exactly hit the mark. Thus, even for those who have kept a close eye on these developments for the past few months or even years, it's worth delving deeper to stay abreast with the official facts. Ahead, you will find everything you need to know about the Apple Vision Pro VR headset, encompassing its price, unique features, aesthetic, and the somewhat cryptic launch date Apple has teased.
Apple Vision Pro Headset Price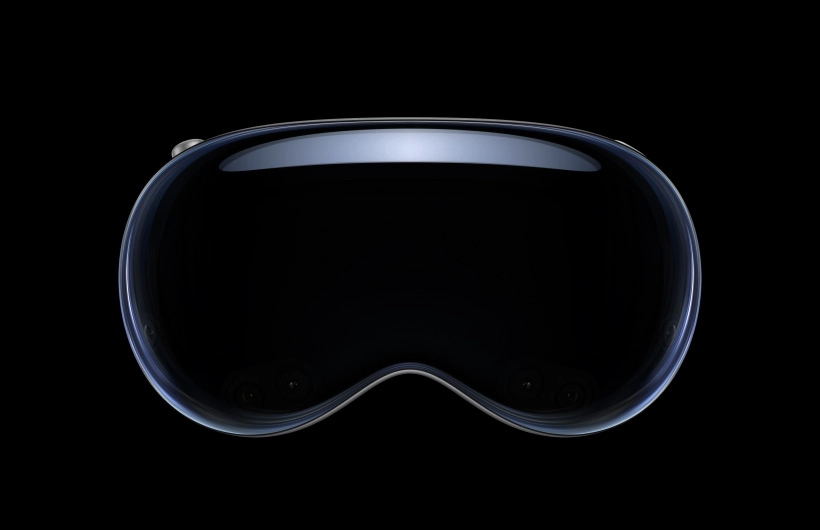 Apple has quoted an introductory price of $3,499 for the Vision Pro, around £2,800 / AU$ 5,300. This hints that more expensive models will be available, although it's unclear at the moment what added features these costlier headsets might bring to the table.
Apple Vision Pro Date released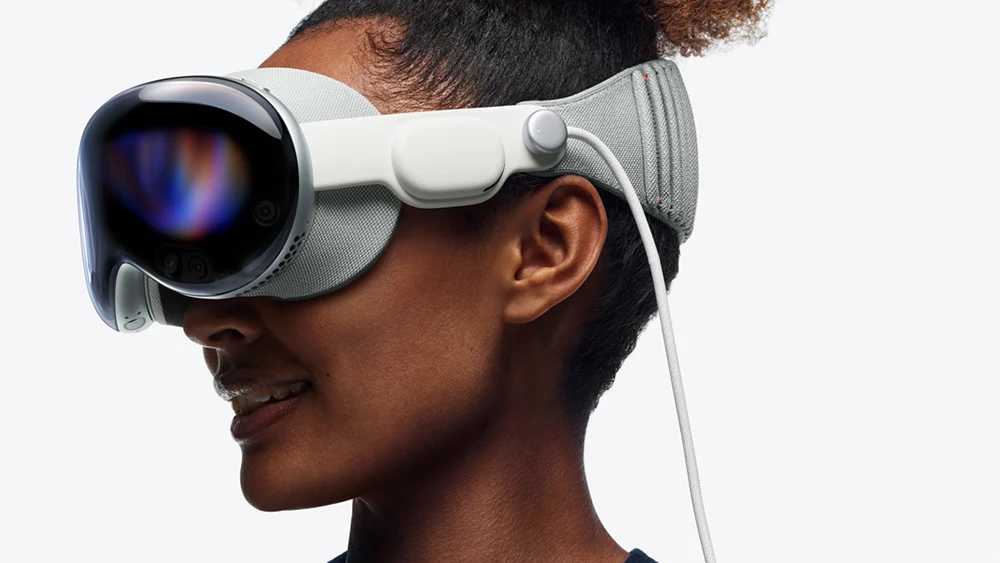 As for when we can expect the Vision Pro to hit the shelves, Apple remains elusive, only suggesting an "early next year" launch. Looks like we'll have to wait longer for the launch than expected, And not with the launch of the iPhone 15, as indicated by some leaks. However, that doesn't seem to be the plan. As we inch closer to 2024, we can expect Apple to shed more light on the exact timeline for getting the Vision Pro into our eager hands.
One intriguing aspect is that Apple's official website only mentions a release in the US. The tech giant is yet to make any official statements regarding whether the Vision Pro will see a launch in other regions outside the US.
A Deeper Look at Apple Vision Pro Design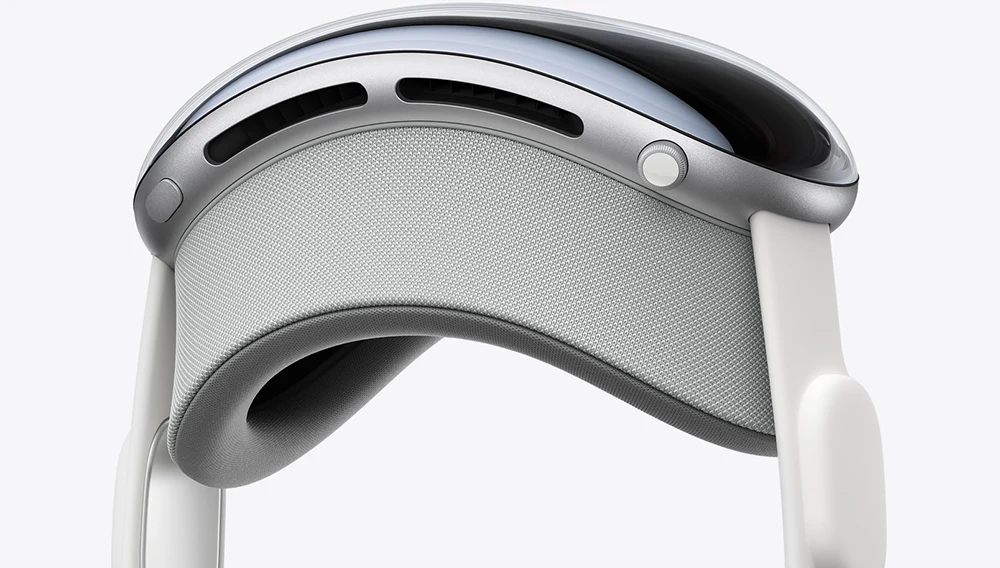 The Apple Vision Pro shares some common design elements with the current top-tier VR headsets. With its large front panel that covers your eyes, and a head strap composed of stretchy fabric, plastic, and padding, it certainly fits in the VR landscape.
A Battery-less Design
However, Vision Pro has unique design parts that really set it apart from the pack. Experienced VR users will immediately notice that the Vision Pro is that it doesn't come with a built-in (internal) battery. Instead, it draws power from an external battery pack! This design evolution echoes the HTC Vive XR Elite, transitioning from a headset with an integrated battery to a pair of glasses that depend on an external power source.
Comfort Headset Design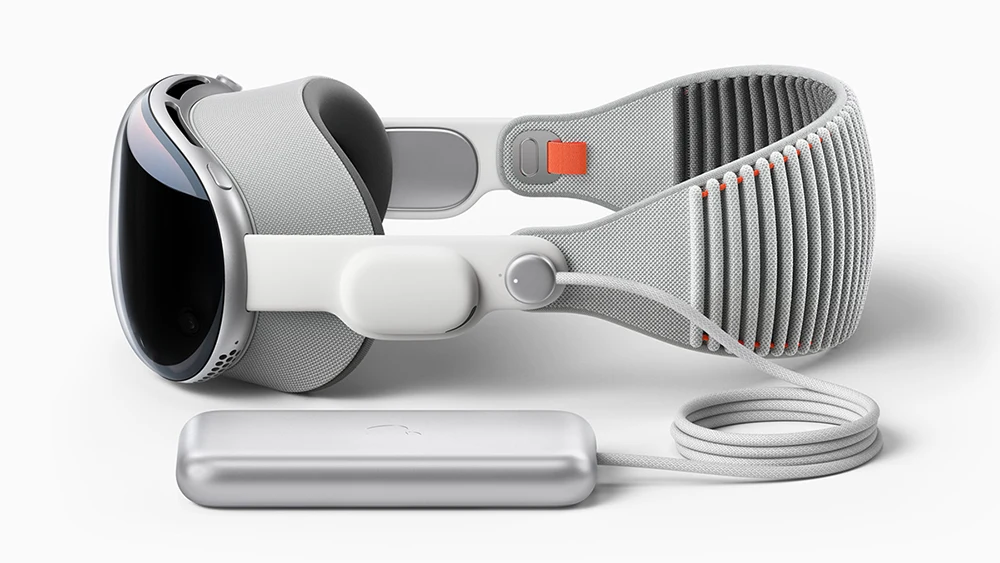 This compact battery pack, small enough to slip into your pocket, provides approximately two hours of usage on a full charge, according to Apple. It connects to the headset via a cable, which might not align with Apple's typically seamless design aesthetics, but this trade-off likely results in added comfort. While we found the Meta Quest Pro to be quite comfortable, extended use could be a bit of a neck workout.
Controllers-free Headset Design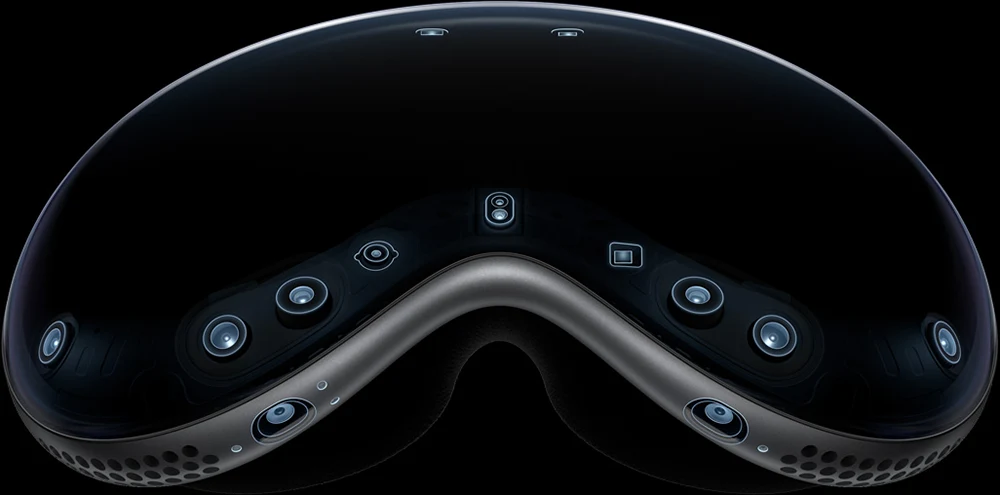 Upon unboxing the Vision Pro, you'll notice an absence of something often bundled with VR headsets: controllers. The Vision Pro ditches these for a hands-free approach, using tracking of hand and eye movements, as well as voice commands, to manipulate its apps and experiences. This input is captured through its robust array of 12 cameras, five sensors, and six microphones.
Vision Pro's Eyesight display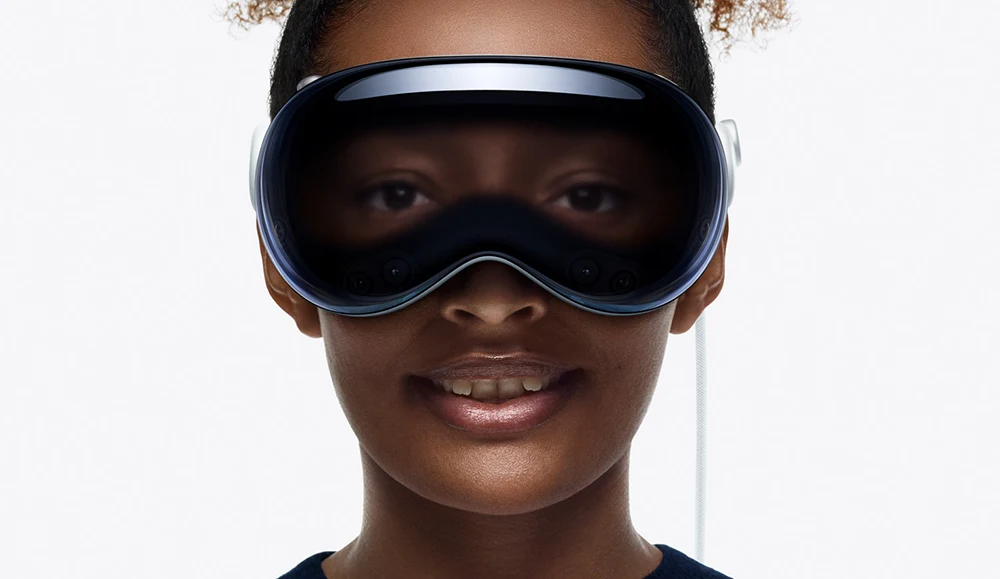 One peculiar feature is the Vision Pro's Eyesight display. At first glance, it might seem strange, perhaps even a little unnerving. But we're holding off our verdict until we get a hands-on experience. When a Vision Pro user engages AR features and can view the real world, onlookers will be able to see the user's eyes 'through' the headset's front panel (actually, it's a screen that displays a camera feed of the eyes). But when the user delves into a full immersion experience, nearby people will see a colorful cloud, indicating the user's journey into a different world!
Apple Vision Pro Specs and Features
The Apple Vision Pro headset certainly lives up to the hype, packing some impressive features that lend credibility to its premium price tag.
Leading the way, the Vision Pro employs two chipsets to fuel its experiences. The first is an M2 chip, the same powerhouse you'd find in the Apple iPad Pro (2022), and some of the top-performing MacBooks and Macs. This robust processor is responsible for managing the apps and software you engage with on the Vision Pro. On the other hand, the R1 chipset is dedicated to the mixed reality dimension, processing the immersive components that elevate the Vision Pro from just a wearable Mac display to a truly enveloping "spatial computer".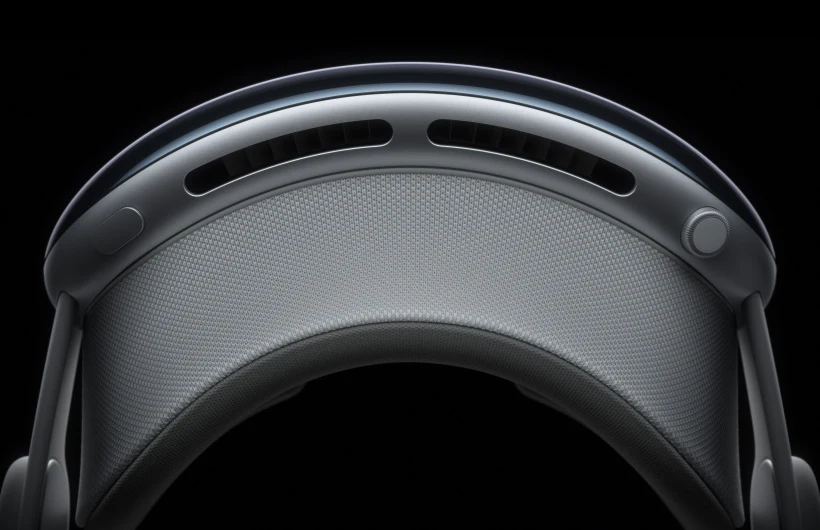 Complementing these chipsets, the Vision Pro boasts sharp 4K micro-OLED displays for each eye, offering a staggering 23 million pixels each. According to Apple, the Vision Pro's display packs 64 pixels into the same area that the iPhone's screen accommodates just one single pixel. This could potentially eliminate the bothersome screen-door effect, a common issue in other VR headsets where you can see gaps between pixels when viewed up close. The higher the pixel density, the closer you can get before this effect becomes noticeable.
These advanced components pave the way for running a wide range of Apple software through the new visionOS platform. This platform includes immersive photos and videos, custom-crafted Disney Plus experiences, and productivity apps like Keynote.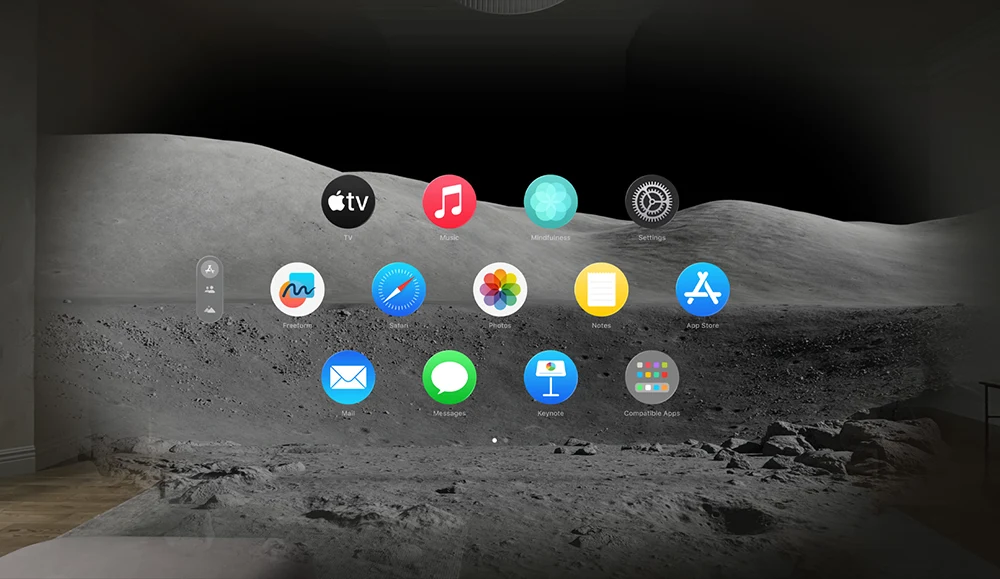 Furthermore, you can enjoy over 100 Apple Arcade titles on a virtual screen, creating a personal movie theater experience.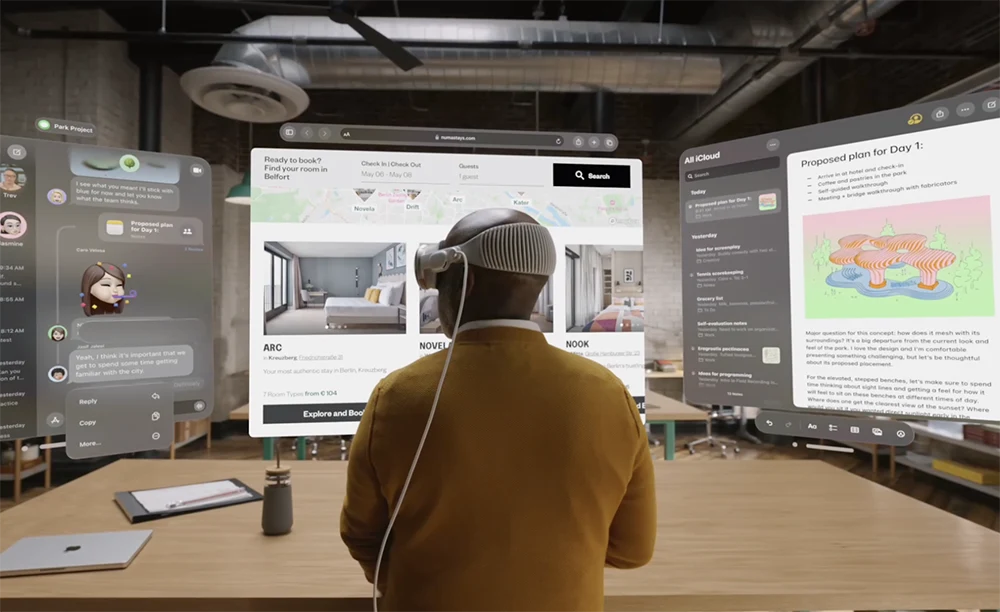 Your Vision Pro headset can be paired with a Mac via Bluetooth. This feature allows you to access your Mac apps and view your screen on a vast, immersive display, all while running other Vision Pro apps. Apple believes this setup will elevate your productivity levels to unprecedented heights.
Thanks to the might of the M2 chip, Apple's headset should be capable of running most Mac apps natively – much like Final Cut Pro and Logic Pro, which have recently found their way to M2 iPads. As of now, Apple has not confirmed if these and other apps will be natively available on the Vision Pro, or if you'll need a Mac to truly unleash the headset's full capabilities. We anticipate that these specifics will be unveiled closer to the headset's 2024 launch.
Key Details of the Apple Vision PRO Headset:
A headset offering mixed-reality experiences
Equipped with a dual M2 and R1 chip configuration
Provides 4K resolution per eye
Does not require controllers; operates on hand tracking and voice commands
Includes an external battery pack
Offers a battery life of two hours
Priced at $3,499 (roughly £2,800 / AU$5,300)
Powered by visionOS
Everything You Need to Know about Apple Vision Pro
When can you get the Vision Pro?

Apple hints at an "early next year" release.

What does the Vision Pro headset look like?

The Apple Vision Pro design bears a resemblance to other VR headsets, sporting a front panel to shield your eyes and a stretchy strap for a secure fit. However, it takes a detour from the norm with an exterior display to exhibit the wearer's eyes.

What is the Apple Vision Pro Headset price?

It starts at $3,499 (approximately £2,800 / AU$ 5,300).

What powers the Vision Pro headset?

It boasts two chipsets, the M2 and a novel R1, assigned to regular software and XR functionality respectively. Plus, it features dual 4K displays.

How long can the Vision Pro headset run?

With the proprietary external battery pack, it can keep going for up to two hours on a full charge.

How do you control the Vision Pro headset?

Say goodbye to traditional controllers – the Vision Pro leverages your eyes, hands, and voice to navigate its visionOS software.